Jewellery-Assembly
A workshop combining
passion,

creation

and

precision
In the jewellery workshop, the craftsmen perform various actions necessary for jewellery making such as shaping, grinding, assembling, setting and some other additional operations.
They work with various precious metals such as gold, platinum or silver, but also other high-tech alloys such as titanium or magnesium.
The professions of jewellery-making require many qualities: to be careful and diligent, and to have a developed creative and artistic flair.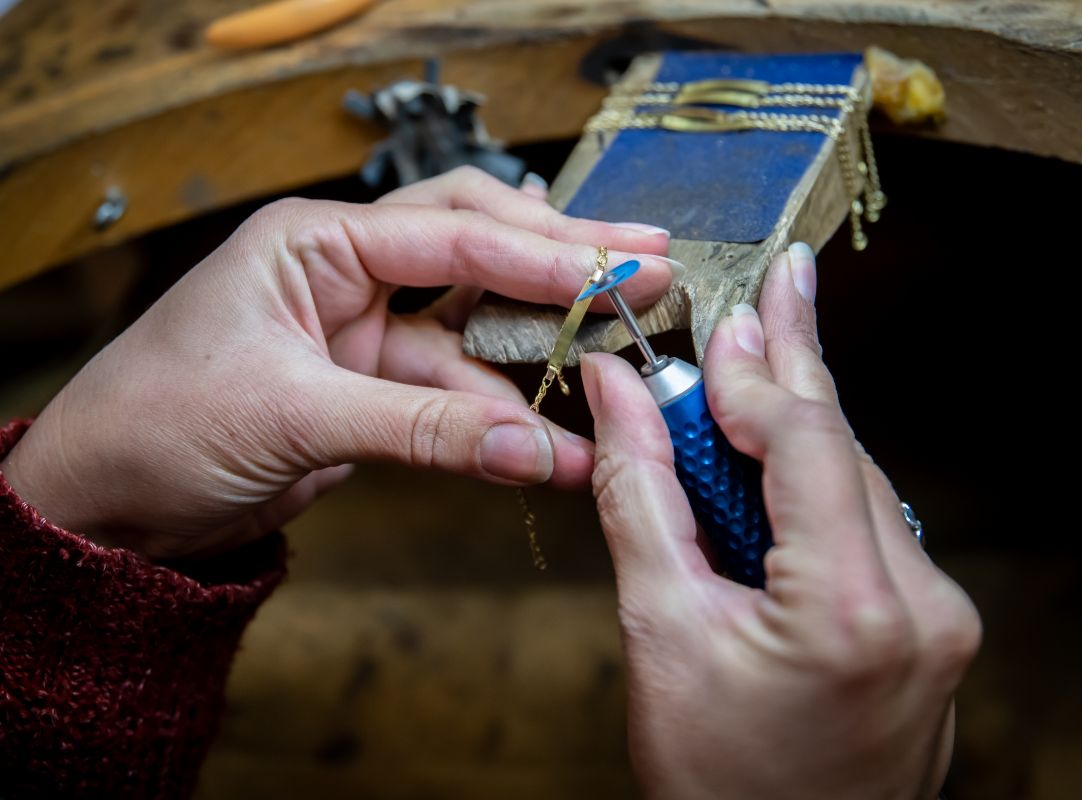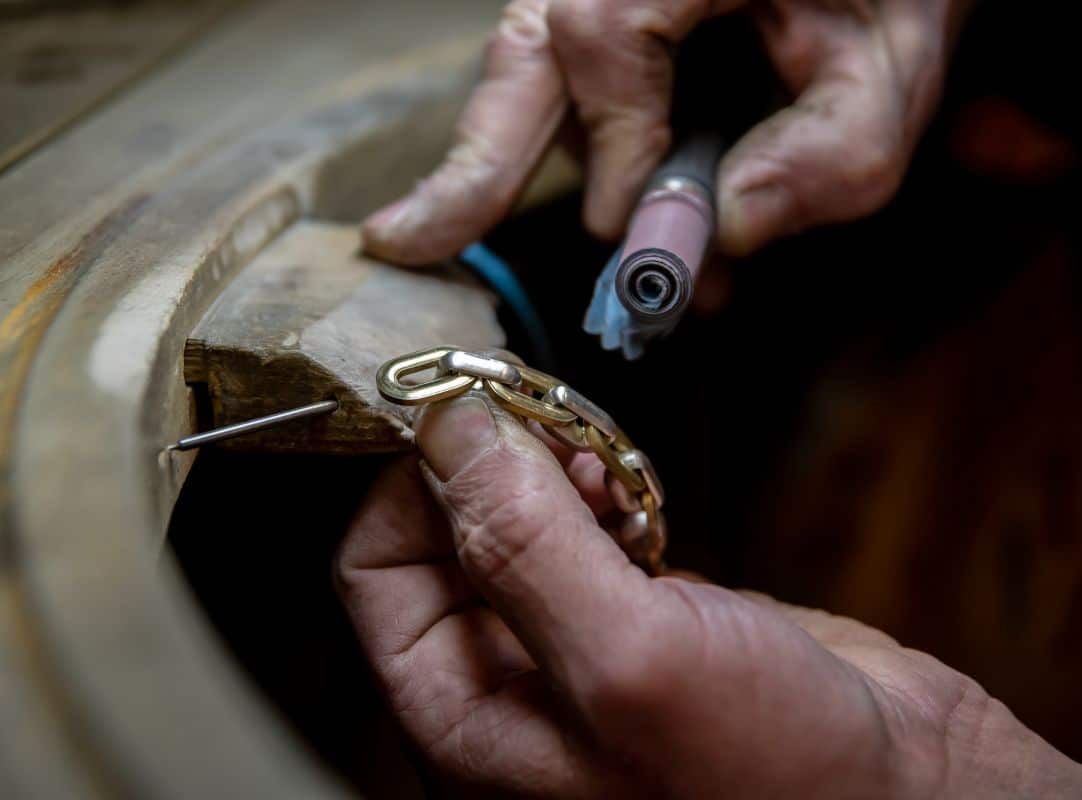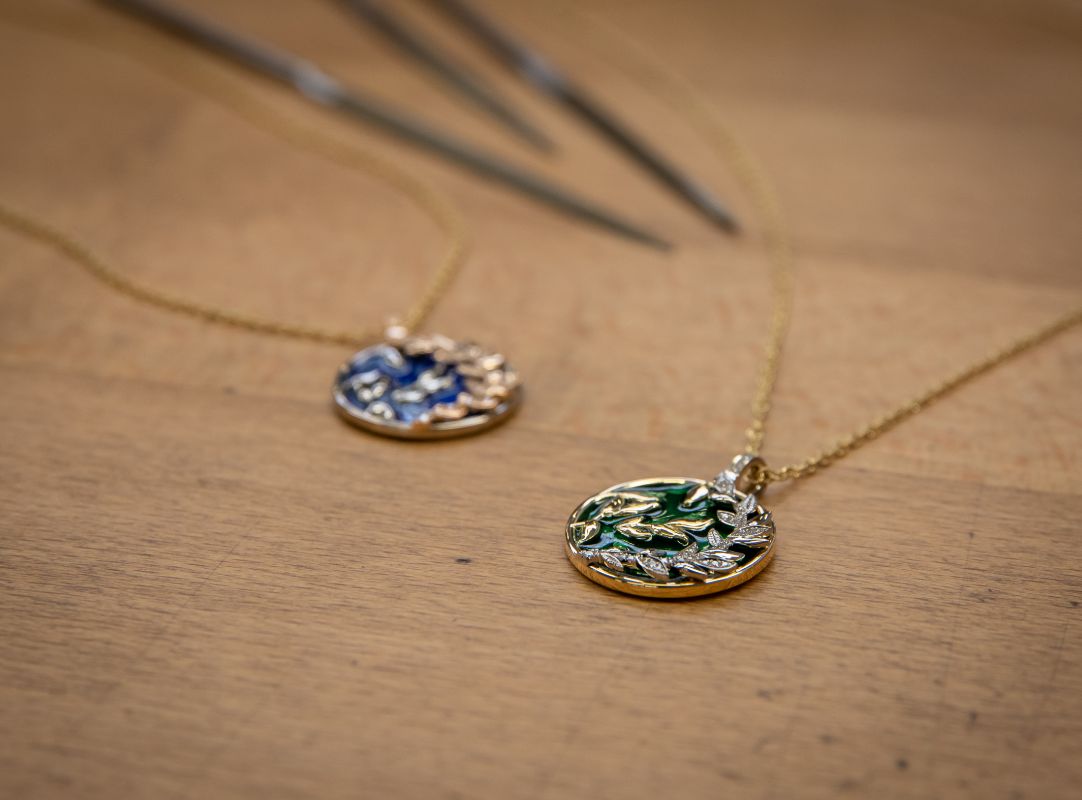 Our craftsmen
A concentration of
know-how
This workshop is made up of about fifteen craftsmen, each with a specific role to play in bringing the piece to life.
The difficulty of these skills lies in the work of the material, as the jewel must combine aesthetics and resistance.
The jewellery workshop is a collection of craftsmen who have valuable knowledge and who, every day, give their best to make pieces of high quality craftsmanship.
Our teams are also highly adaptable to meet the many challenges associated with the manufacture of prestigious pieces.
Several processes are used to achieve the first shapes of the jewel. Machined, stamped and melted, the pieces arrive in the workshop to undergo a number of operations. Emerising, for example, is a technique that gently removes various marks and scratches. During this stage, patience is a must, as it is often necessary to repeat the process many times before ensuring that the piece of jewellery is perfect.
Client point of view
Tradition of
modernity
The jewellery workshop requires a supervisor to coordinate each employee's actions. This is the person in charge of managing production, quantities, machines and supervising the teams to meet deadlines. They ensure that the teams are organised and distribute tasks according to the specific skills of the craftsmen and the client's needs.
Each of them is versatile and responsive to change as their historical manufacturing techniques are often combined with new processes.
These qualities enable them to perform better. This gives them greater accuracy and repeatability on mass-produced parts. This workshop has the unique feature of combining traditional skills with new technologies.